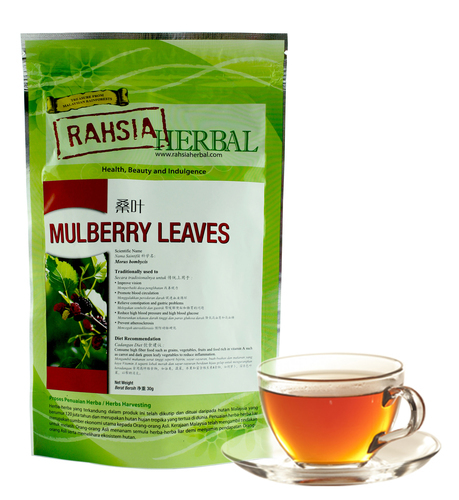 All Natural Asian Herbal Tea, Mulberry Leaves by Rahsia Herbal (15 sachets)
Take this herb home if you have a weak immune system. The initial benefit of Mulberry is to strengthen our immune system so that we don't easily fall ill. Also, it relieves discomfort during cold or flu.
Length x Width x Height = 8.5cm x 8.5cm x 6cm
Total Weight = 84 grams
Volumetric Weight = 87 grams
This is a bulky product. Additional charges may be imposed by the courier company according to the volumetric weight.
---